PreStack Pro raises the bar for seismic interpretation by enhancing one-step inversion and interactive multi-horizon data browsing

Sharp Reflections announces release 6.6 of PreStack Pro, the only native high performance, big-data platform for reliable quantitative interpretation and inversion of reservoir rock and fluid properties from pre-stack seismic data. The release includes major upgrades to PCube+, our flagship one-step inversion module for prediction of lithology and fluids, developed in collaboration with our partner Norsk Regnesentral. It also has new functionality to perform interactive stratigraphic peeling of any volume attributes or differences, making multi-dimensional interpretation much more efficient. The new capabilities increase oil and gas operators' productivity in understanding a reservoir's characteristics and confidence in well placement.
This release was generously sponsored by our Foundation Project V Consortium Partners.
Bill Shea, CEO, Sharp Reflections, said: "At Sharp Reflections, we are always looking for ways to increase productivity and efficiency for our clients. In today's production focused market, providing tools to locate additional reservoir pockets around developed assets or potential tie-in prospects are more important than ever.
 "Making a quick drill or drop decision allows the company to shift attention to where it gives the biggest return," he added.
More effective one-step inversion with additional geological and production constraints
New features in PCube+ reduce rock and fluid uncertainty in anisotropic VTI reservoirs and seals. In prospects or fields with a lot of structure or a thick reservoir sequence with a significant compaction trend, the new features produce better inversion results by modeling the depth trend in one or more litho-fluid class properties. New QC panels make it easy to evaluate and reduce overlap between the different elastic facies and better assess the inversion quality by comparing the predicted facies to the elastic well logs at the well location. The simultaneous 4D pre-stack inversion of two time-lapse angle volumes reduces depletion uncertainty and outperforms current industry 3D pre-stack inversion technology.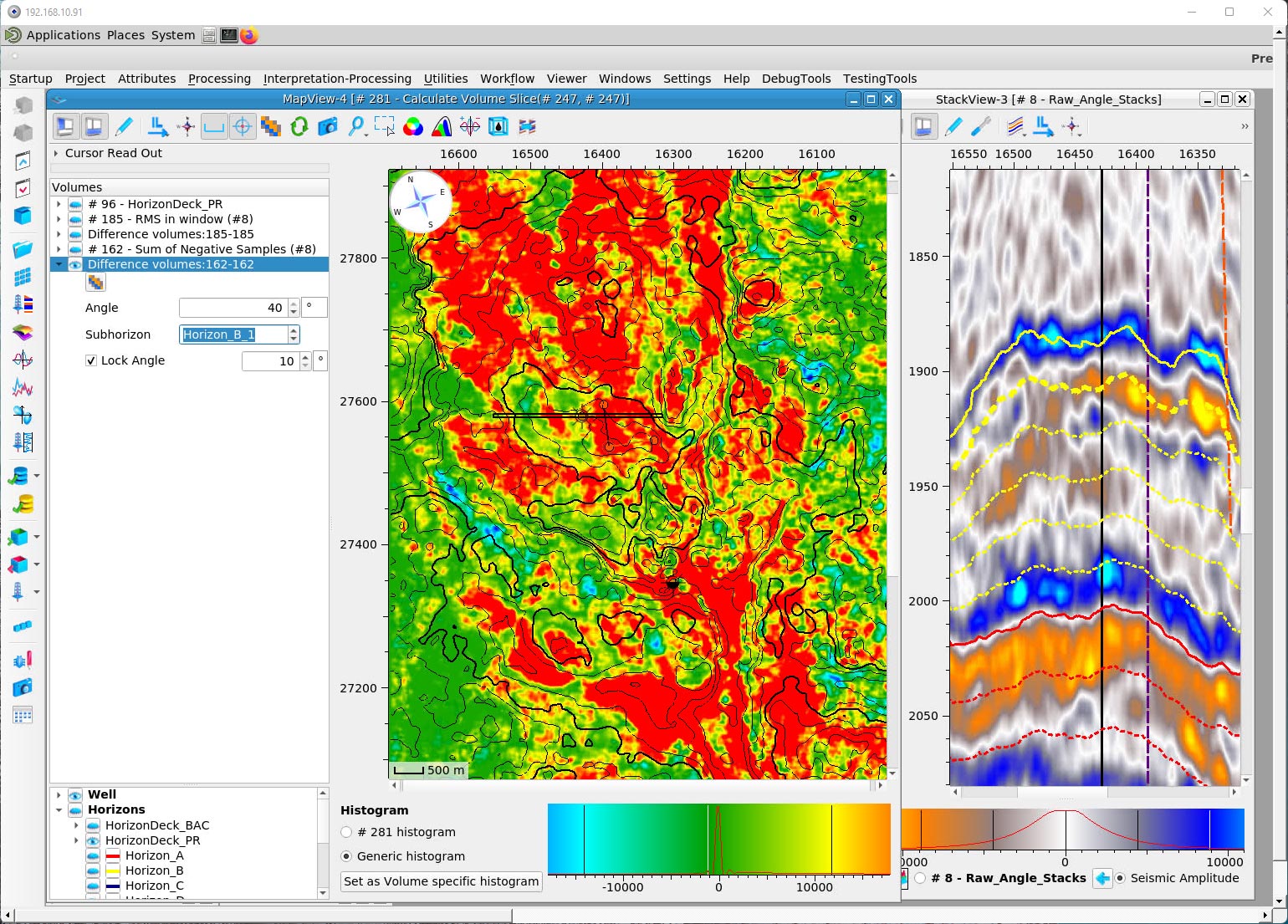 The map view (left) shows the difference in a seismic attribute between two angles in a 4D volume. The double line (left) indicates the location of the cross-section view (right). The map differences are computed in real time while scrolling through horizons or angles, allowing the user to quickly find and characterize reservoir features, such as a sedimentary fan in this case. All these possible maps are generated by PreStack Pro and kept in one attribute volume for convenience and synchronized with the corresponding horizons in another volume or 'deck', to allow such rapid screening.
Mark Verschuren, Product manager for PreStack Pro, said: "Stratigraphic interpretation of multi-dimensional seismic attributes, including time-lapse differences, has never been easier and faster. This release grows our competitive edge further." 
Interactively peel the time-lapse signal or inversion results stratigraphically
Interactivity is fundamental to PreStack Pro. As the first software in the industry, PreStack Pro lets the interpreter scroll interactively through all the reservoir attribute maps with corresponding structural contours and see map differences on-the-fly at any stratigraphic level for any angle or vintage. The power of high-performance computing and efficient memory handling lets the interpreter analyze seismic and inversion attributes or differences – at the top of the reservoir, below it and above it – and interactively scroll through the data along every dimension, including stratigraphically.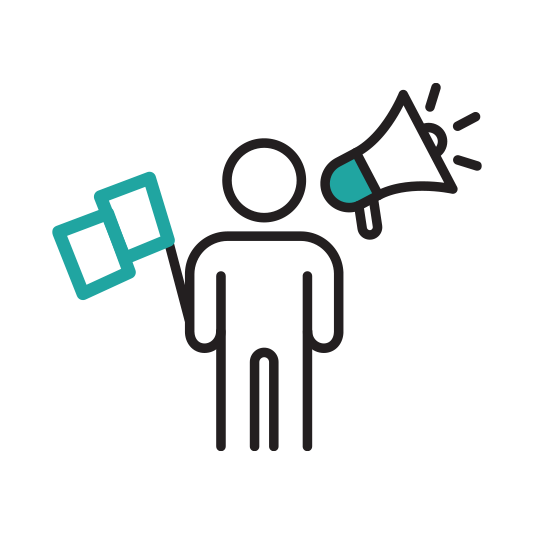 By pairing industry sponsors and academia, Sharp Reflections aims to create a robust 4D QI capability. The development programme will strengthen its proprietary PreStack Pro capabilities.