Freethinking experts, pertinent knowledge
by your side
Sharp Reflections service delivery experts combine industry and scientific knowledge with hands-on technical skill. They have worked around the world to gain geophysical experience in diverse settings, and they're ready to find smart ways to apply it.
We ask our people to forget about following a set methodology. They're encouraged to work openly with you to tailor a solution that meets your objectives.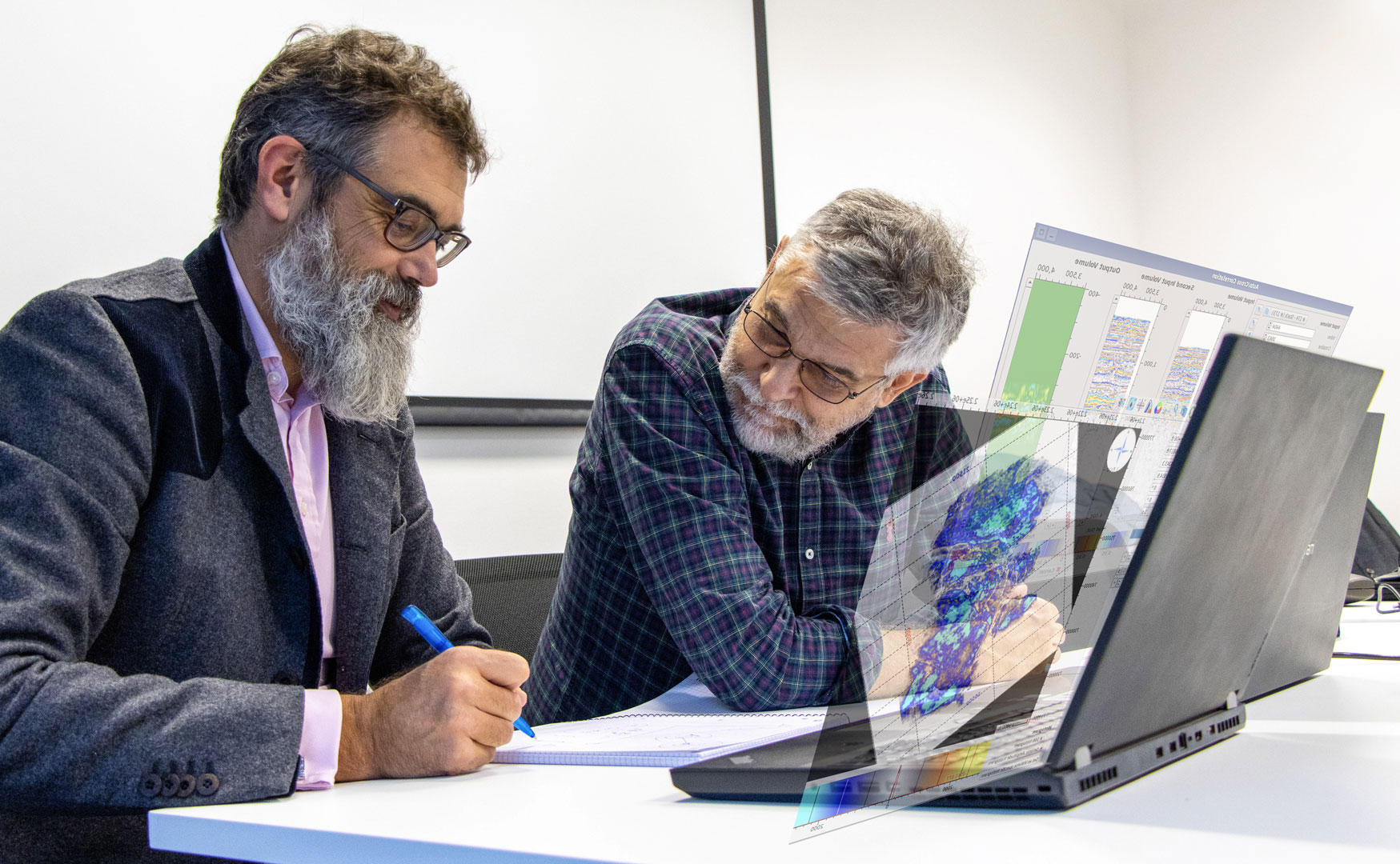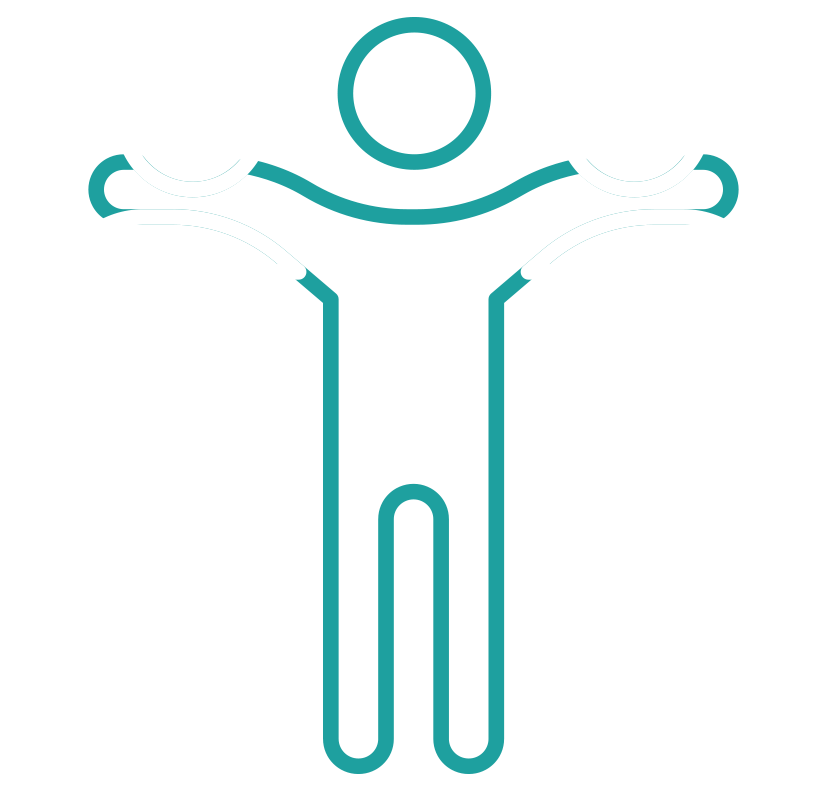 Using the Sharp Reflections software and its full kit of investigative tools, our service consultants are there to help reduce your project turnaround time and get you where you need to be to reach timely decisions about your prospects. Our team either augments your in-house team, or works as a standalone project task force.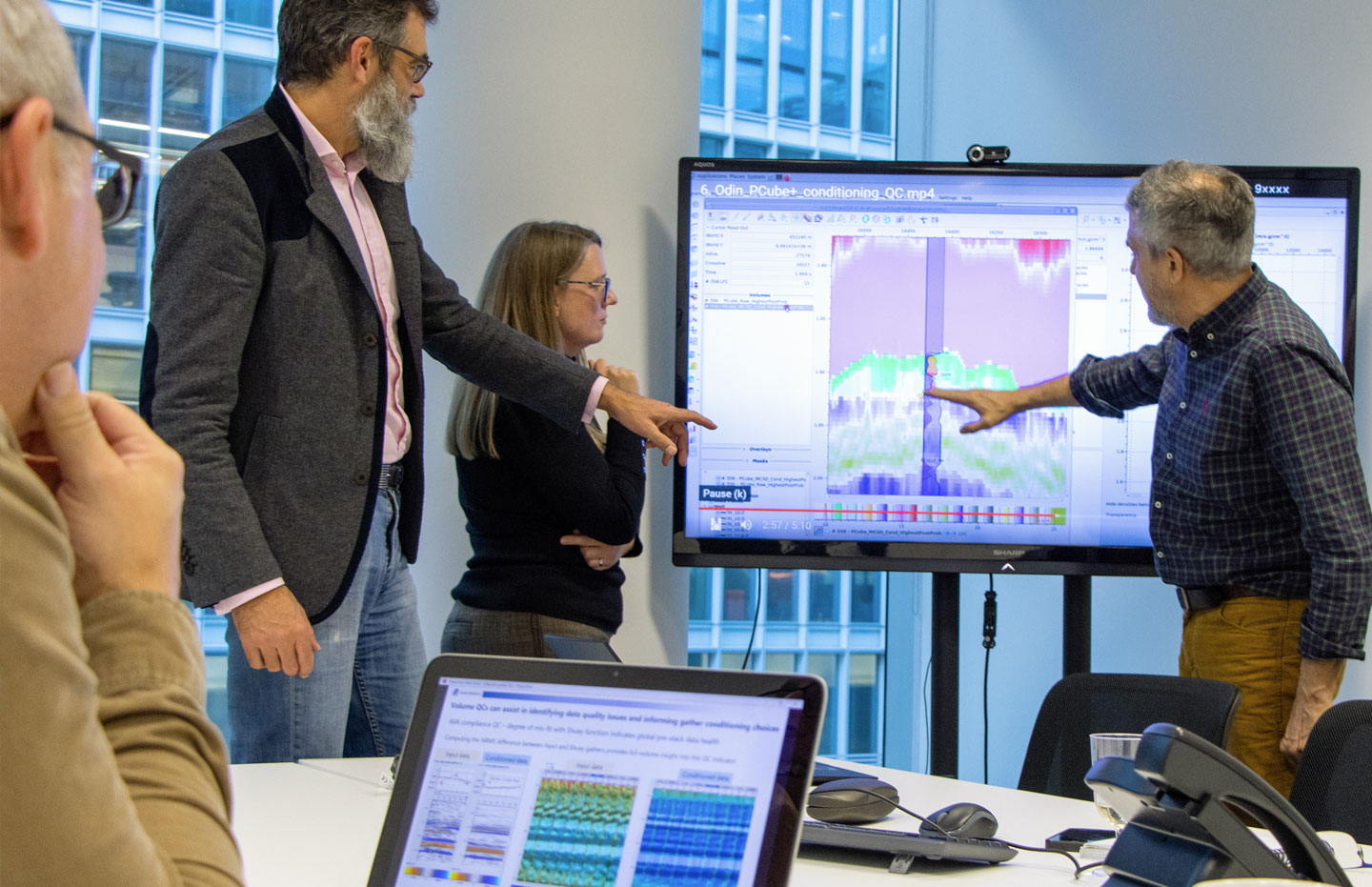 You have a project to get done, but do you have the time?
A client had an in-house inversion specialist, but lacked the time to undertake an inversion project. The Sharp Reflections team accomplished the task, despite limited client interaction. To save time, the same client continues occasionally to entrust our team of experts with standard processes like QI feasibility studies and seismic data conditioning off premises.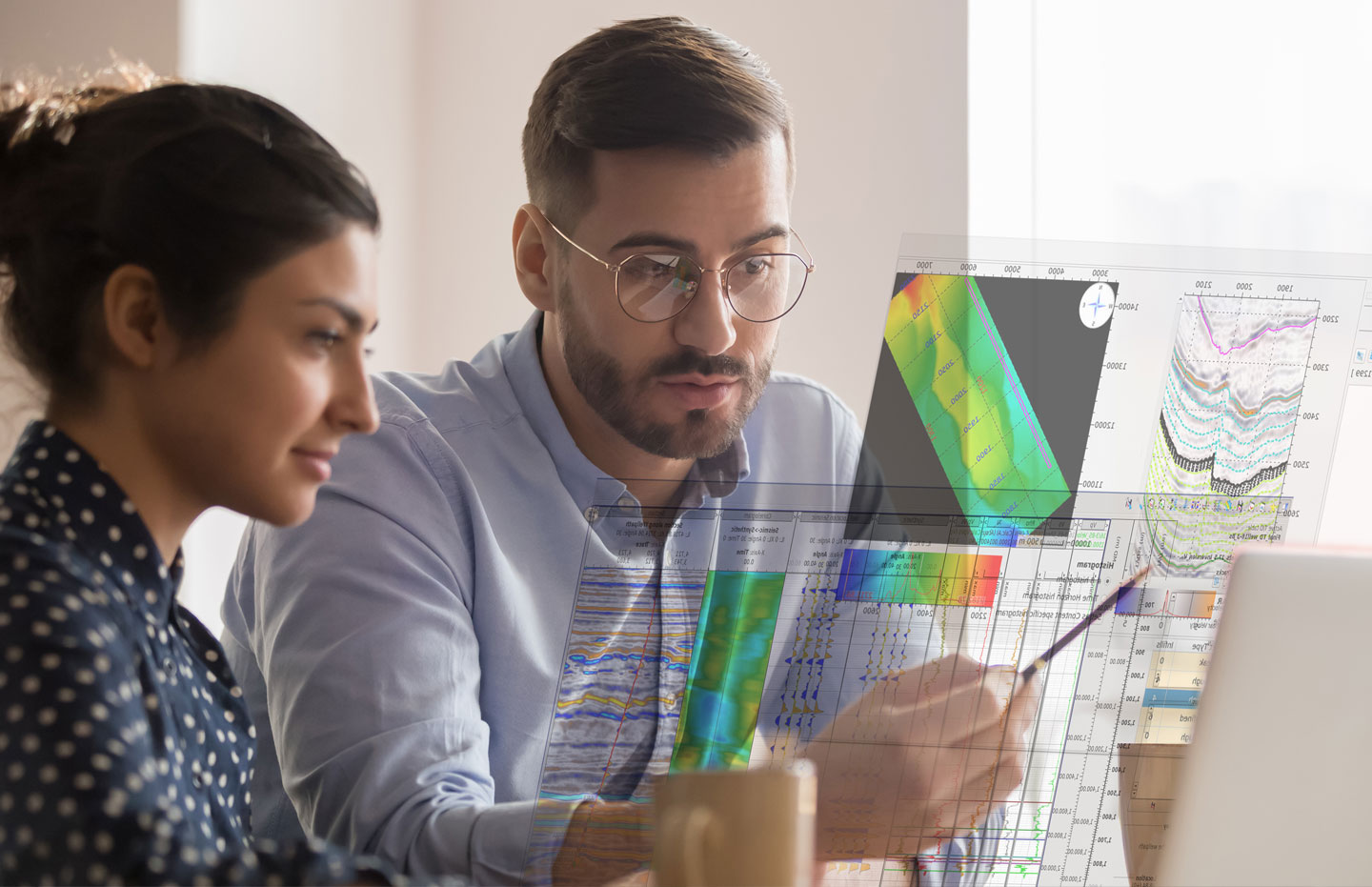 Do you have the right expertise?
A client had the Sharp Reflections software, but lacked experts in prestack data conditioning. Sharp's service experts provided in-house consultation.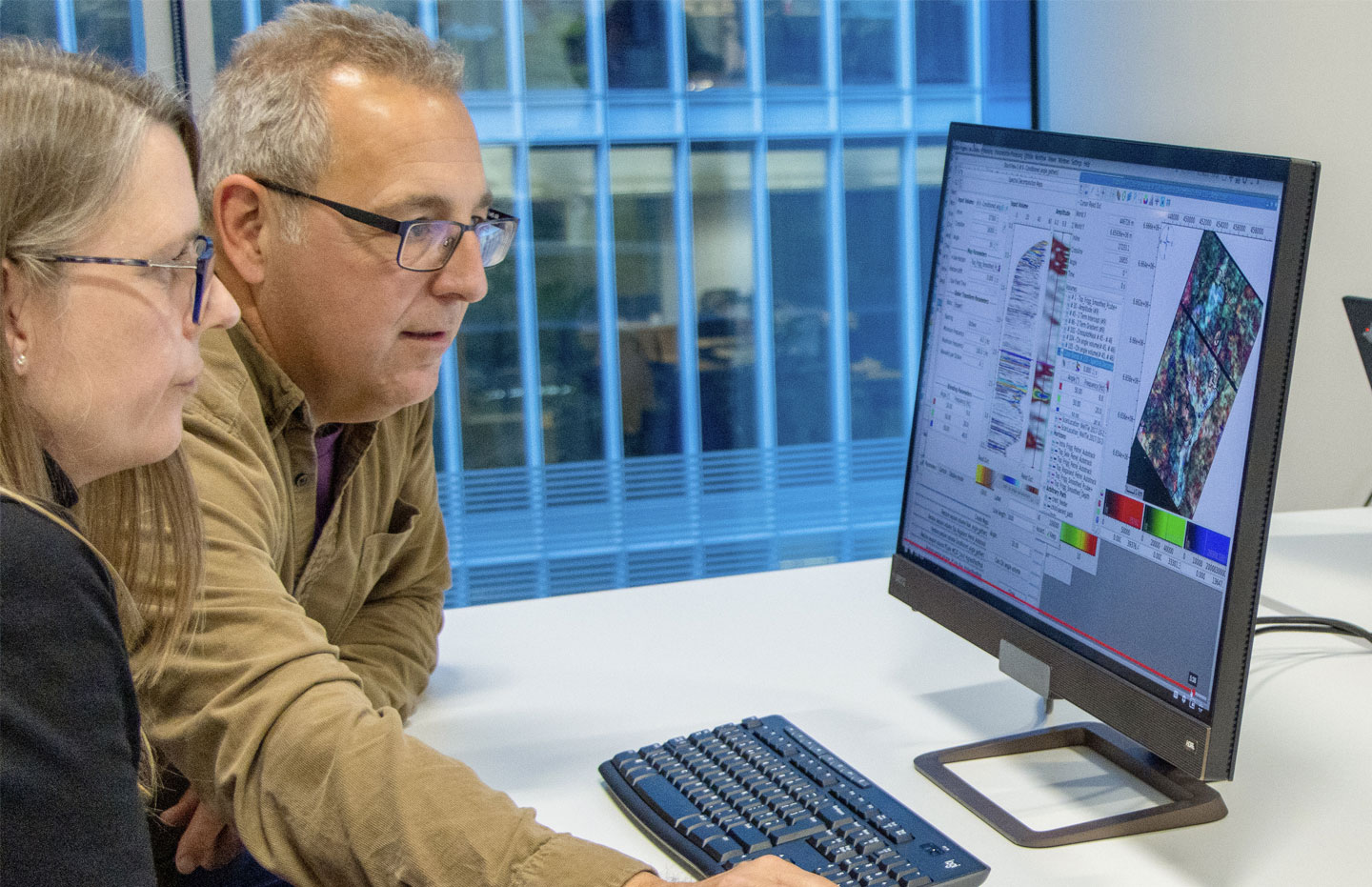 Are you looking to discover more?
Using the Sharp Reflections software, a client partner had achieved good inversion results, but wanted to derive more. Sharp Reflections provided live sessions to show additional software functionality and workflows. There are many such examples in which the client wants to learn more from our experts.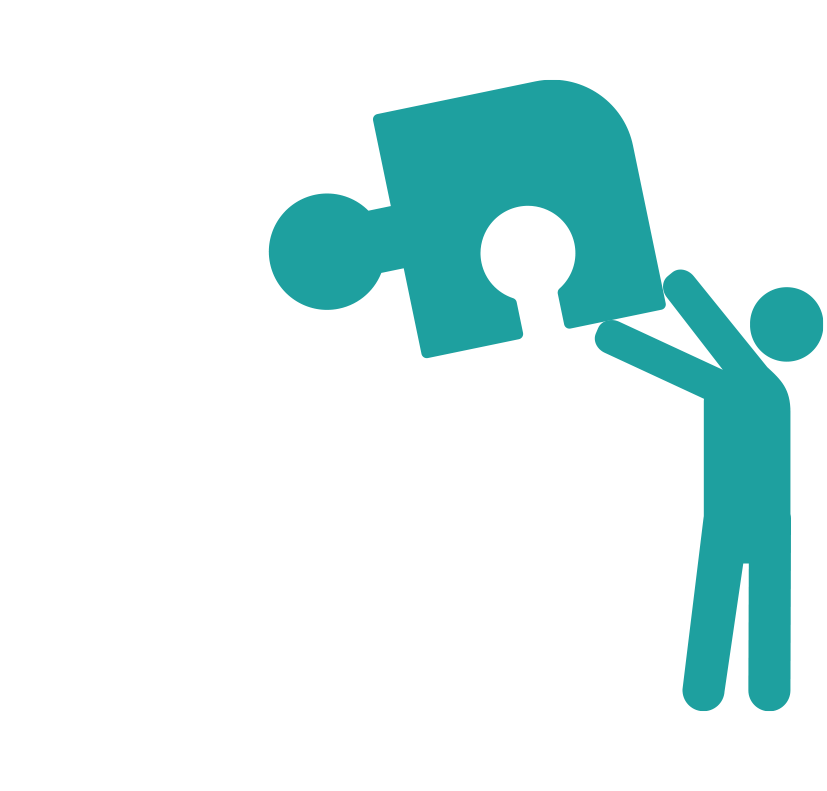 What exactly can our service professionals do for you?
Here are our highest-demand service offerings at a glance.
Prestack QA and Gather Conditioning

Prestack QA and Gather Conditioning
Most projects start with data quality health checks, followed by the design and testing of post-migration gather enhancement processing flows for specific reservoir targets. Sharp Reflections experts carry out initial seismic-to-well calibration (from a single well) to help interpreters relate seismic reflections to elastic rock properties and develop a clear strategy for quantitative amplitude interpretation. Next, they test AVA attributes and basic inversions in a small pilot area and review results in one or more interactive work sessions. Where necessary, processing parameters are tuned to optimize analytical results.
Final processing flows are executed on larger designated areas and are normally completed in a few days or weeks. The resulting deliverable includes conditioned offset gathers, angle gathers, angle band stacks and AVA attributes.
Data analysis projects are carried out in close collaboration with clients, who participate in workflow design, testing and execution. For all data analysis projects, Sharp Reflections experts do upfront scoping to provide a time and personnel estimate.
Service work that utilizes a customer's existing PreStack Pro software license is carried out on a time and material basis with a simple consulting services agreement. We prepare a formal scope of work, cost and turnaround estimate for projects that run on Sharp Reflections' servers or in the cloud, with fees to cover software licensing and computing infrastructure costs.
Prestack Seismic Interpretation Workshop
Seismic amplitude analyses based on AVA methods can normally be completed within a week. Results include prestack scenario modeling, Extended Elastic Impedance (EEI), and well/seismic cross plot analyses. Ensuring good QI inputs like intercept and gradient, together with calibration to well controls, provides confident interpretation of AVA effects in your data.
Prestack Inversion Studies
The Sharp Reflections team carries out prestack seismic inversion using PCube+ and/or CRAVA, both of which are delivered under license from the Norwegian Computing Center (NR). Close customer interaction is key to the value of these studies. PCube+ uses an efficient methodology for Bayesian prediction of lithology and pore fluid, and is under active development through the GiG consortium. This consortium includes major industry operators: Equinor, ConocoPhillips, TotalEnergies, Wintershall Dea, Lundin, Aker BP and Var Energi.
Prestack Azimuthal Seismic Analysis
Azimuthal studies exploit the ability of the Sharp Reflections software to rapidly screen, QC, condition and interpret azimuthal data as a single "multidimensional" seismic volume.
Applications include interactive weighted stacking to enhance images for interpretation, or velocity and amplitude anisotropy analysis to QC imaging or to estimate fracture intensity/orientation.
4D Seismic Analysis
Employing Sharp Reflections' latest 4D toolkit, this service covers feasibility, data conditioning to improve repeatability and interpretation of observed time-lapse effects. Users can quickly get a better understanding of production induced seismic changes. High-performance software allows multiple seismic vintages, in prestack, partial-stack or full-stack form, to be analyzed in real time during workshops.
Geophysical Well Log Analysis
An important part of any QI study is calibration to known geology. Sharp Reflections experts prepare and condition well data for scenario modelling studies. This includes editing, synthesizing and fluid substitution to produce well logs representative of various subsurface conditions. These can then be applied to any one of the above mentioned studies.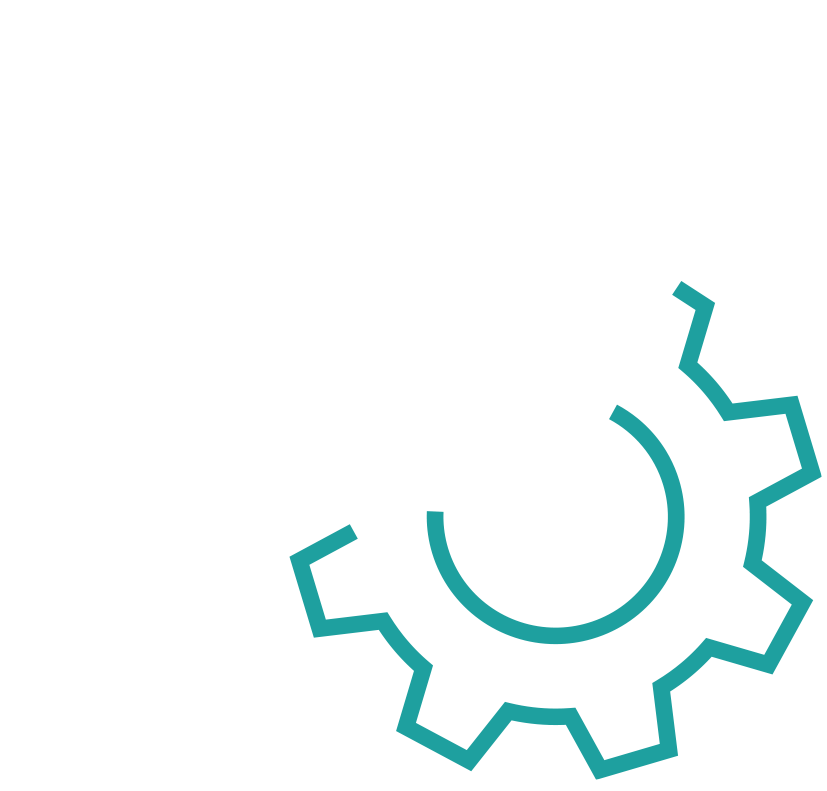 From onboarding to advanced 4D seismic analysis, our training experts have you covered. It's not enough to learn about the software. We want you using the Sharp Reflections software independently and confidently to solve problems and reach important decisions.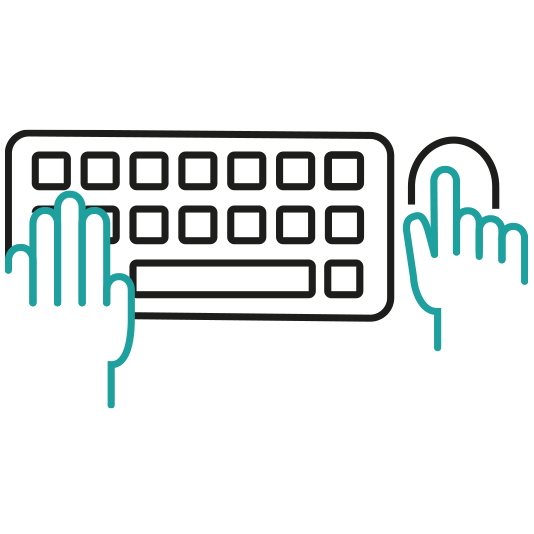 Our training professionals are here to turn your software users into Sharp Reflections software experts. Using plenty of hands-on experience, we'll take them from learning about the software to using it independently to solve problems and make informed decisions.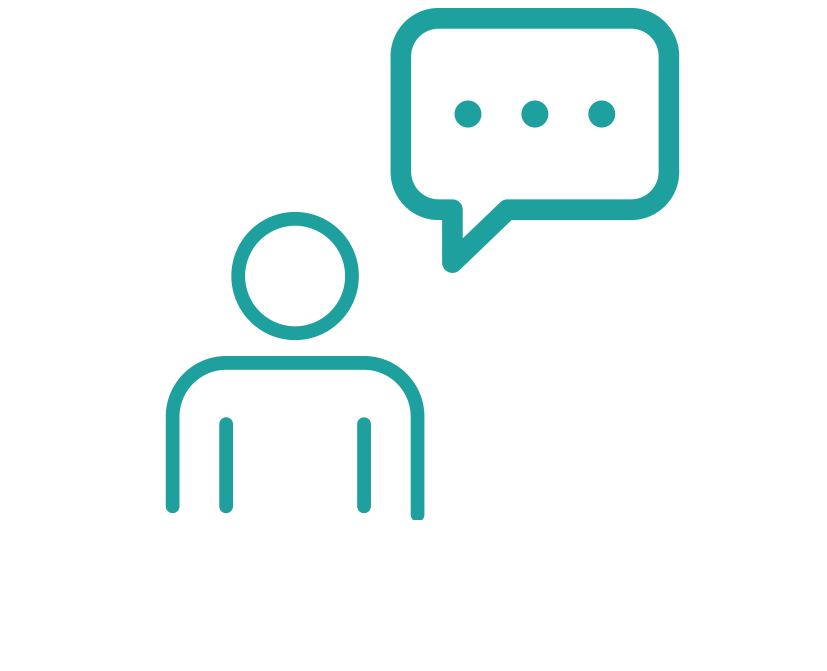 We make our experts available to all of our users for ongoing support, whenever and wherever it is needed. We value customer relationships and want to help you get maximum value from your software investment.
Have a bug to report or a feature to request? You'll receive a personalized answer within 24 hours.
We'd also love to hear your feedback. Contact us for any suggestions or feature request you may have.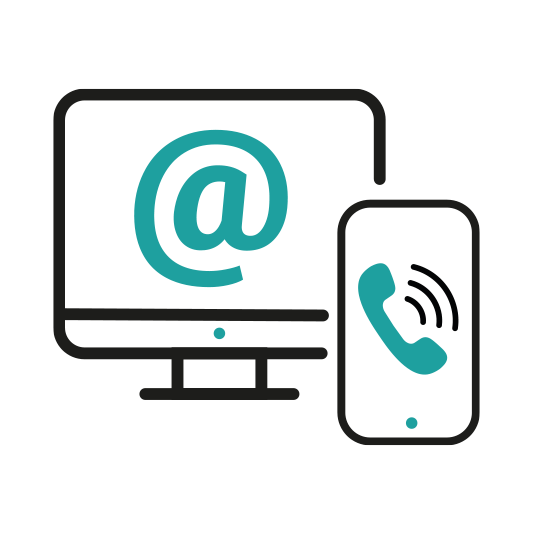 How to reach us
The support email inbox is constantly monitored during support hours. If your issue is urgent, please follow up your email with a phone call.
To help us solve your issue efficiently, we also provide:
•  Chat access directly to our subject experts
•  Remote technical support sessions with our engineers
•  Tutorials via video and webinar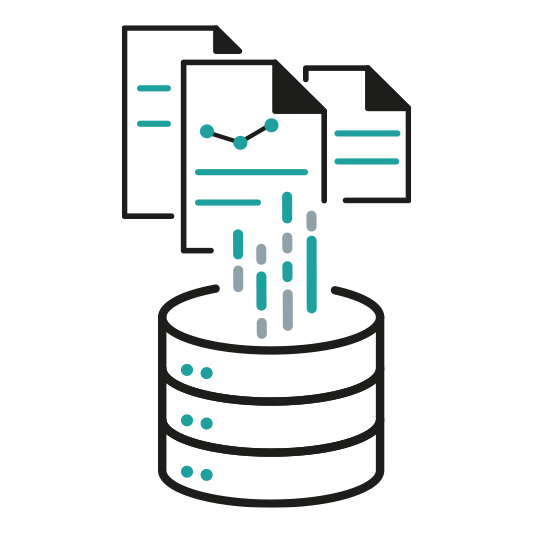 Documentation and releases
Accessing the Sharp Reflections support portal requires credentials. To register for a username and login, send an email to: support@sharpreflections.com.
The portal contains release executables, an FAQ section, several short articles with tips and tricks, presentations and exercises, plus handouts from previous user group meetings.
•  Support hours: 08:00 to 16:00 CET Monday to Friday
•  Support email: support@sharpreflections.com
•  Download and update: Support portal