The Sharp Reflections team is pleased to announce the release of Pre-Stack Pro 4.4! This is a feature-packed release and we are introducing several brand new tools and important enhancements.
New Features
tools to load, view, and process multi-azimuth gathers
log-based gather modeling tool (Zoeppritz 1D)
utility for generating synthetic 1D gathers from multi-layer blocky models
processing algorithms to remove dipping coherent noise on stack volumes (Dip Filter), and to suppress or remove short-period multiples (Tau-P Deconvolution)
curvature and dip-steered semblance attributes
a simple Well Log Editor allowing easier manipulation of imported log data
cultural data support (import and display of shape files)
the Data Comparator and Wavelet Tool are both improved in 4.4
Keep scrolling to see everything – details, images, and the getting started guide!
Visit the Pre-Stack Pro plan.io portal.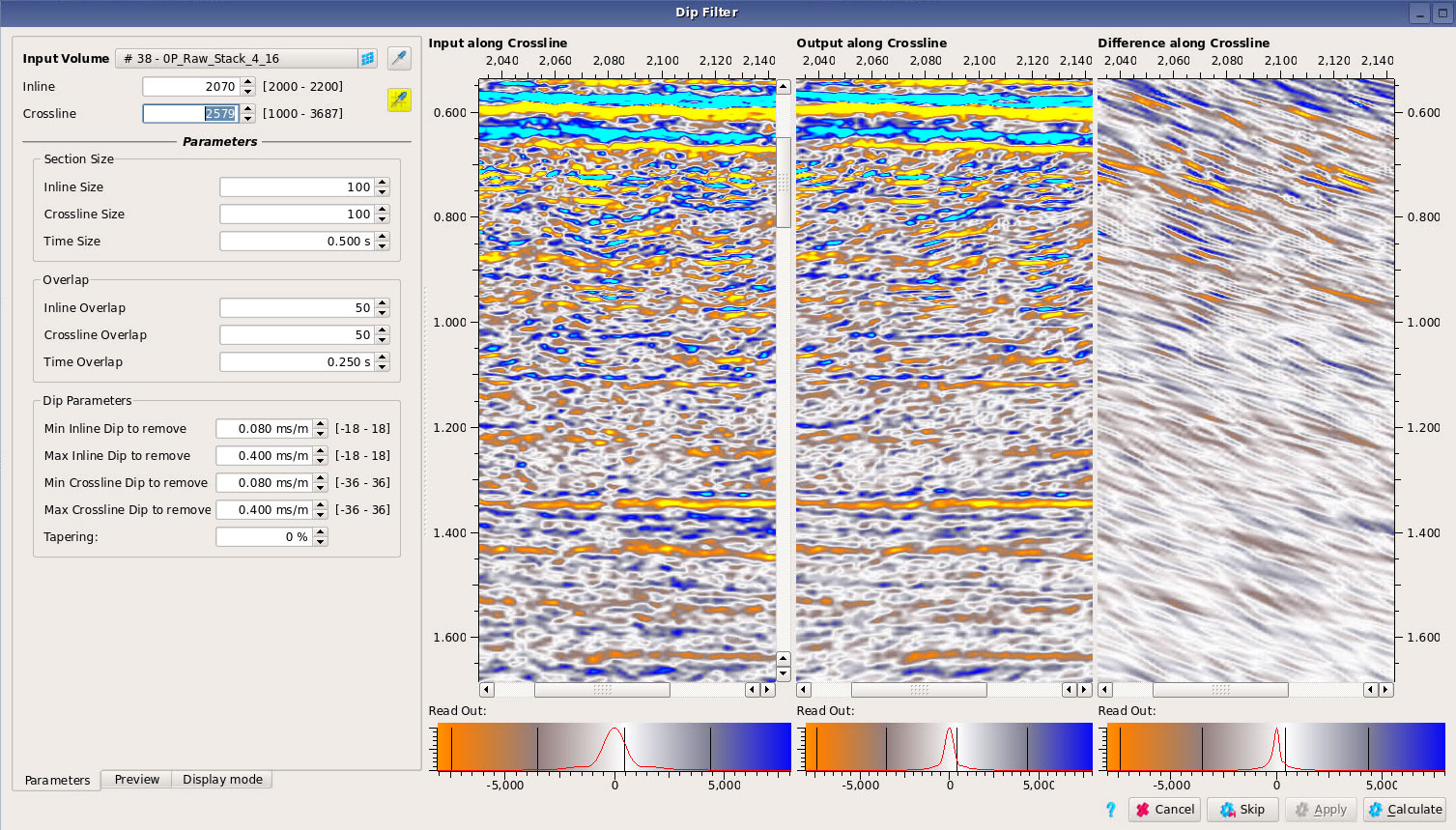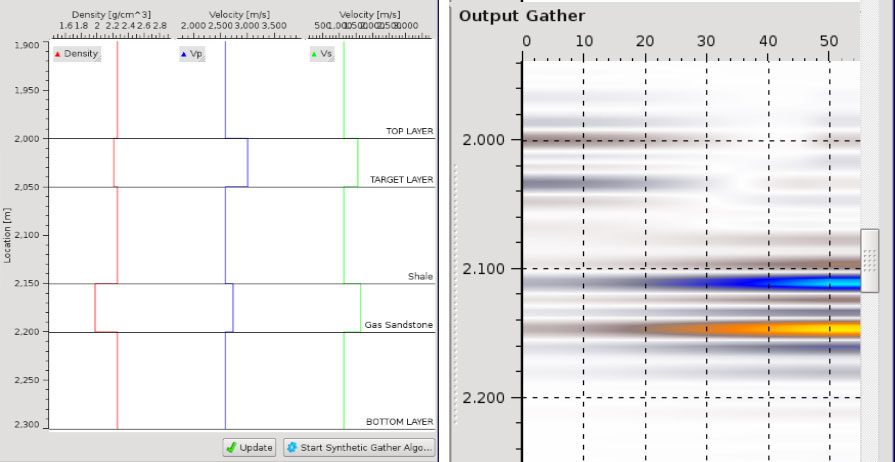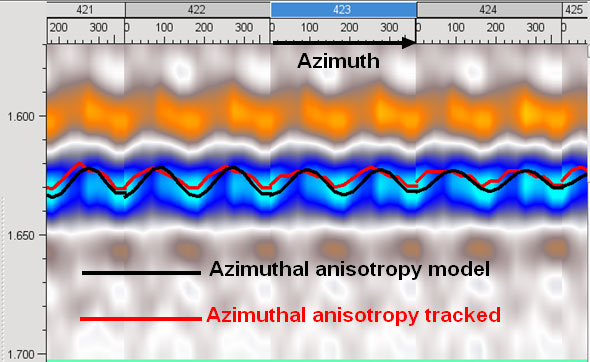 Azimuthal Modeling and Tracking
Pre-Stack Pro now also supports 5-dimensional gather volumes with a multi-azimuth component. We've worked closely with Fraunhofer ITWM to develop a fast, robust SEGY import tool for Offset Vector Tiles. Native OVT data can now be viewed, sectored, stacked, and conditioned in Pre-Stack Pro. We have also extended the Horizon Tools module to track horizons on 5D gather volumes and extract AVAZ attributes.
Finally, a new Petrel Ocean Plug-In is now available to simplify data transfer to and from Pre-Stack Pro.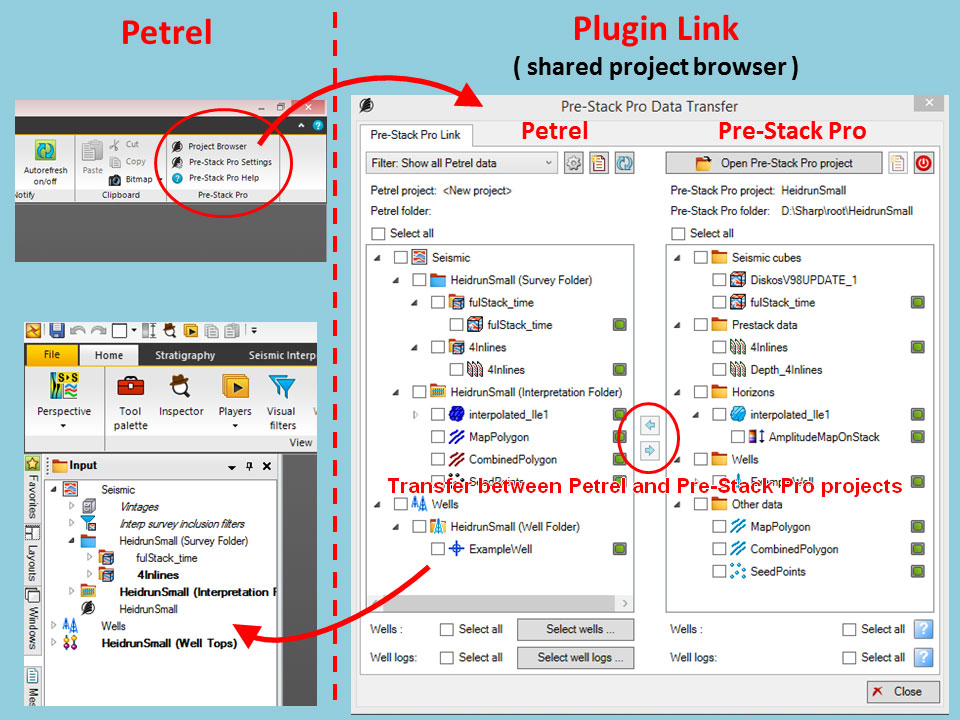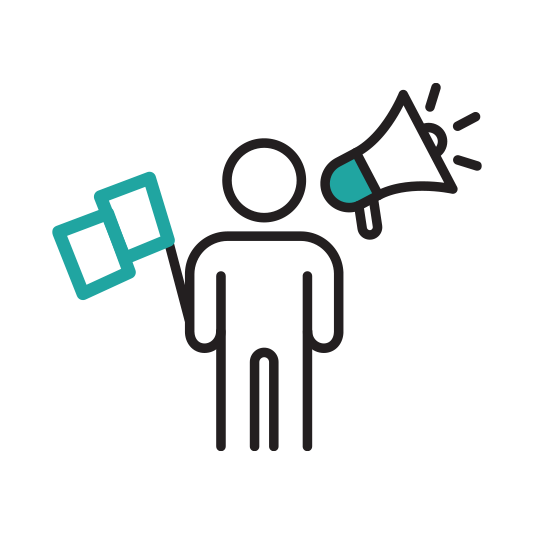 Sharp Reflections announces release 6.6 of PreStack Pro, the only native high performance, big-data platform for reliable quantitative interpretation and inversion of reservoir rock and fluid properties from pre-stack seismic data.