Use 4D time-lapse data to extract valuable insight into fluid drainage, injection efficiency and geological changes in the reservoir and the overburden. Prestack data makes it possible to attribute observed differences to specific changes in fluid saturation, pressure, temperature or even seismic acquisition and processing artefacts.
The Sharp Reflections software shortens the time spent on analysis by reducing and automating repetitive tasks and removing the need for shortcuts and compromises, thereby giving you greater confidence in your results. 
Reservoir teams have limited time for integrating 4D insights into overall reservoir management decisions—speed and accuracy is vitally important.
The platform makes it possible to reduce analysis cycle time while addressing reservoir details that improve decision making for time-critical well placement decisions in field development. This is key as datasets continue to grow in number, volume and complexity. More information should not result in compromises. The platform maximizes the value of all of your data.
As part of the energy transition, focus will shift to better understanding of CO2 sequestration sites. Monitoring reservoir processes and knowing the extent to which a reservoir is depleted or fully utilized will be increasingly important, and 4D seismic will adjust to these new challenges.
Time-lapse QC attribute, analysis and conditioning tools including NRMS differences between vintages, time-shift and phase rotation maps
Tracing – trace by trace – and survey matching to ensure amplitude, phase and wavelets are consistent between vintages
Multivintage data objects
Interactive browsing and visualization of multivintage volumes
On-the-fly difference calculations
Multivintage amplitude variation with angle (AVA) analysis
Multivintage extended elastic impedance (EEI) inversion
Simultaneous 4D AVO inversion
Time shift estimation algorithms
Quantitative tools for efficient 4D seismic analysis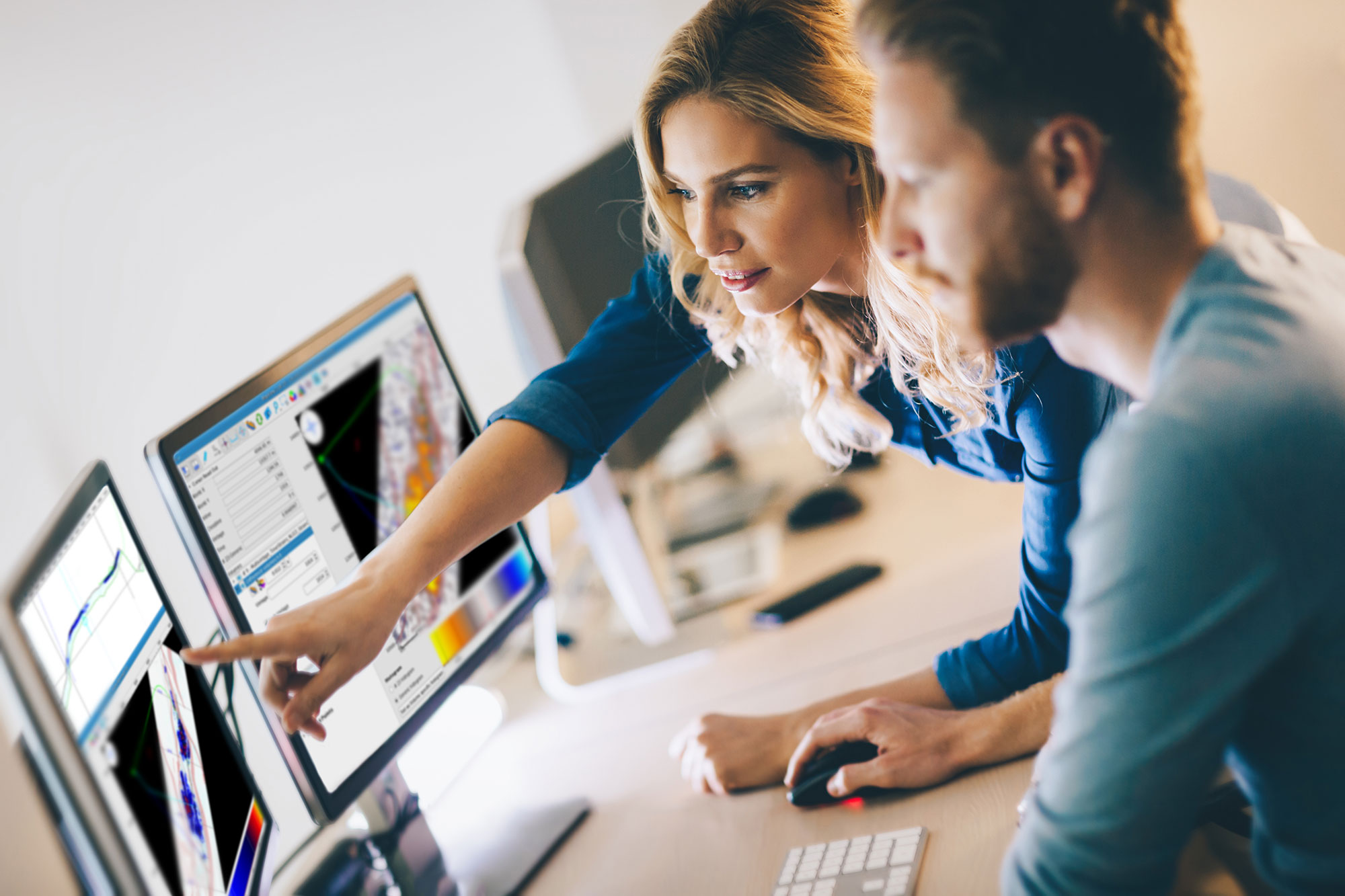 Sharp Reflections software equips users to explore complex, multidimensional data volumes interactively using five toolkits. Users move smoothly across the entire spectrum of workflows, from data processing and conditioning through to 4D time-lapse interpretation, all on one platform.
All the data for the best decisions
Sharp Reflections is the industry's only software platform built on a powerful compute and display engine designed specifically for HPC, for use on your premises or in the cloud.
Our integrated platform enables you to start analyzing and interpreting seismic data as soon as processing begins. No information is wasted as you reduce uncertainty and fine tune your reservoir characterization to help achieve trustable exploration, drilling and production decisions.